Military historian and author Sir Antony Beevor in Aarhus
Large hall in Dokk1 was crowded when English military historian and author Sir Antony Beevor gave a talk on how history has changed in the recent past from purely national narratives and myths towards a more global perspective.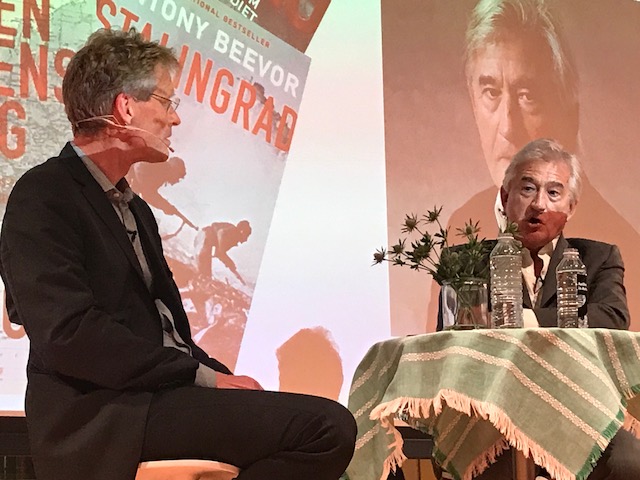 Sir Antony Beevor was interviewed by Danish historian Bo Lidegaard about his authorship and discussed how to tell history in new ways in order to capture new audiences and how the understanding of history influences our view on present problems.
Please go to 'gallery' to view the photos.